Golden Gate Girls
金门银光梦
S. Louisa Wei
90 minutes | 2013 | Documentary | English, Cantonese and Mandarin | English and Chinese Subtitles

 7:30 PM, FRI, DEC 9
Innis Town Hall
Screening & Live Zoom Q&A
The film traces the life and times of Esther Eng, the first-ever Chinese-American female director in film history. Esther wore her hair short and was always seen in men's suit. At the age of 21, Esther rented a studio in Hollywood and produced her first Chinese-language feature Heartaches. In the two decades that followed, she was active in both Hong Kong and Hollywood, and directed 10 Chinese-language films, showing a remarkable and uncommon focus on race and culture awareness and feminism. Outside of her creative works, she also worked towards distributing and promoting Chinese-language films in North and Central America.
Drawing on the marks she left in both the Chinese and English press, this film begins to recover some of her lost stories. Clips from her two surviving films, stills and posters from her other eight motion pictures, photos from her six personal albums, newsreels of San Francisco as she saw them, as well as hundreds of archival images are all collected to present her life and the tumultuous time in which she lived in a stunning display of visuals.
Golden Gate Girls is not just a biographical portrait of Esther Eng; it is also a tribute to pioneer women filmmakers working on both sides of the Pacific, and the courage with which they crossed boundaries of language, culture, race and gender.
Director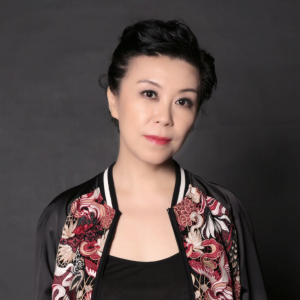 S. Louisa Wei is a documentary filmmaker and a Hong Kong Director's Guild member. She is also an award-winning writer and an Associate Professor teaching film-related courses in the School of Creative Media at the City University of Hong Kong. Wei has four documentary features to date: Storm under the Sun (2009, co-director Xiaolian Peng), Golden Gate Girls (2014), Havana Divas (2019), and A Life in Six Chapters (2022). She also made three TV documentaries, Writing 10000 Miles (2019, RTHK), Wang Shiwei: The Buried Writer (2017), and Cui Jian: Rocking China (2006, Cable TV HK).
Among her works, Golden Gate Girl portrays the life and times of Esther Eng, once honored as "South China's first woman director." The documentary has received positive reviews and attention from The Hollywood Reporter, Voice of America, South China Morning Post, San Francisco Chronicle, etc. Elizabeth Kerr of The Hollywood Reporter praised the documentary for its seamless ability to weave history, Sino-U.S. relations, and social standards together to allow for inference and context. Havana Divas is a sister work covering the Chinese immigrants' life and the traveling Cantonese Opera in the Chinatowns of North and Latin America. It focuses on the art of two divas who learned and performed Cantonese Opera in Havana in the 1940s and performed throughout the country. They made their way to Hong Kong and Guangdong Province, China, in their 80s, finding a new audience out of expectation. Both films have traveled to many film festivals around the world.
Wei makes historical documentaries from an explicitly personal perspective to advocate for significant figures and voices lost to the historical process. Her artistic aspiration is to ensure that life and the people in her films are presented intact, with all the complexity and failings of human intellect and sense. Her broader researches beyond documentaries she made are five published in monographs and books. Esther Eng: Cross-Ocean Filmmaking and Women Pioneers (2016, co-author Law Kar) won the Hong Kong Book Award in 2017. Wang Shiwei: A Reform of Thinking (2016) won the Best Publishing Prize in the Fiction and Literature Category at Hong Kong Biennial Publishing Award in 2017. Wei researched women directors and screenwriters widely. Some of her findings have been published in academic papers and books like Cinema East and West (2016) and Women's Film: Dialogue with Female Chinese and Japanese Directors (2009, co-author Yuanying Yang).
Credits
Director: S. Louisa Wei
Producer:

Law Kar, S. Louisa Wei

Cinematographer: S. Louisa Wei
Editor: S. Louisa Wei
Music:

Robert Ellis-Geiger, Trần Mạnh Tuấn