MulanIFF2023 Filmmaker Pass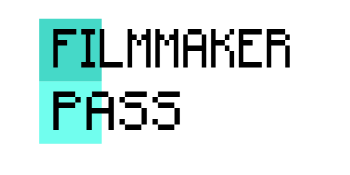 Are you a filmmaker, an actor, a film crew, a post-production specialist, a film critic, or a film student? Join our first-ever complimentary Filmmaker Pass programme for this year's Mulan International Film Festival, and enjoy unique benefits and opportunities to grow your network and career! 
Whether you are a seasoned creative, or a film-program student, we welcome people with all levels of career experience to join the programme!  Read on for details on the exclusive benefits and eligibility criteria:
Benefits of MulanIFF Filmmaker Pass
The MulanIFF2023

Filmmaker Pass

itself is completely free
Free personal access to rush lines of all screenings you haven't redeemed a ticket for, subject to availability of seats
Exclusive invitation to our invite-only Opening Night Reception
Invitation to participate in our Red Carpet Photo Op on Opening Night

Invitation to exclusive

"

Filmmakers & Industry

"

social gathering

Exclusive access to filmmaker-only events
Eligibility
Holder of a 6- or 10-Ticket Festival Pack for non-student

Holder of a 3-, 6- or 10-Ticket Festival Pack for current student

For non-student, ONE of the following:

Worked on at least 2 short films OR 1 feature film in the last 3 years;

Published at least 2 film critiques or reviews in published online or paper media outlet in the last 2 years; OR

Any other relevant experience demonstrating your current, active working relationship with the film industry

For student, ONE of the following:

Student ID showing your programme of study in a film-related programme and expected year of graduation or year of enrollment;

Screenshot of current registration status as a student in a film-related programme;

Official letter from Registrar or Faculty confirming current enrollment in a film-related programme; OR

Any other reasonable proof of current, active enrollment in a film-related program
To apply, please fill in the following application form. Any questions or concerns, please reach out to Kefira Mok, Festival Coordinator at [email protected].