OUR TEAM | 我们的团队
Mulan International Film Festival is run by a small group of volunteers, all students and recent graduates from the University of Toronto, who are deeply passionate about Chinese films and culture. Where our knowledge and experience fall short, we make up by trying harder. We look forward to meeting you at our inaugural Film Festival in 2018.
木兰国际电影节由一小支对中国电影及文化深感兴趣的年轻志愿者团队管理及运营——我们在多伦多大学相识并有多年共事的经验。在经验和知识上所欠缺的,我们加倍努力来赶超。期待在我们的第一届电影节和你见面!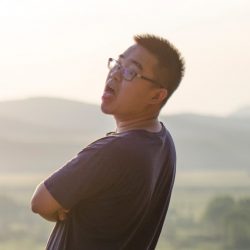 Tom Wang | 王解难
Co-Founder, Board Member & Executive Director
联合创始人、董事会成员及执行总监
–
Operations, Marketing and Logistics
运营、市场营销及内务后勤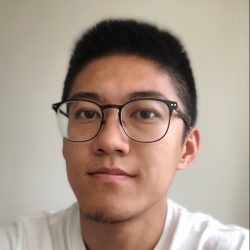 LIU Guanchu | 刘冠初
Co-Founder & Board Member
联合创始人及董事会成员
–
Festival Ambassadors Program and Graphic Design
电影节大使计划及平面设计
We met through the student club UTChinese Network (Chinese Magazine at the University of Toronto) which has been committed to promoting Chinese arts and culture, as well as providing opportunities for leadership and self-development to youth and young professionals.
Over the years, UTChinese has established strong networks in the broader Chinese communities and extended our portfolio from magazine publication to a plethora of activities including concerts, exhibitions, case competition, career fairs, and conferences.
UTChinese has: published thirty-one issues of UTChinese magazines (2000 copies per issue) and four issues of UofT Life Stories (2000 – 3000 copies per issue), which have been preserved by the Cheng Yu Tung East Asian Library at the University of Toronto and the Library and Archives Canada; held twelve annual New Year Concerts consecutively, raising funds for UNICEF Canada and other charities in support of education and development for children; incubated the Emerging Young Artists; held four ACE Career Fairs consecutively, attracting employers such as Apple to participate; held six EXCITE conferences, where guest speakers included former P&G Canada CEO, Microsoft Canada CTO, Uber Canada General Manager and many other industry executives and professionals; and held one UNIC Case Competition, which featured PayPal's real-life business problems as case and full-time paid summer internships as prizes.
The core team of the Mulan International Film Festival not only excels in delivering high-profile, large-scale events, but also demonstrates excellence in curatorial, editorial and design functions. The festival presents to the curious, Greater China's socio-cultural changes from various perspectives.
More stories to come.
我们相识于大学社团多大中文,一直致力于推动中国的艺术和文化发展,为学生和年轻人创造个人及职业发展的机会,并鼓励他们实践自己的理想。
多年来,多大中文与本地华人社区建立起了密切联系,所从事的活动从杂志出版扩展到了音乐会、艺术展、招聘会和论坛等方方面面。
多大中文出版了共31期《多大中文》杂志及4期《我的多大生活故事》杂志,为多伦多大学东亚图书馆和加拿大国家图书馆暨档案馆所收录;连续十二年举行了新年音乐会,为包括联合国儿童基金会等在内的慈善机构筹款,支持儿童的教育和发展;孵化出了青年艺术家展览Emerging Young Artists;连续四年举行了ACE大型招聘会,吸引了包括苹果在内的多家公司参加;六次举行EXCITE企业家论坛,演讲嘉宾包括宝洁公司(加拿大)前CEO、微软(加拿大)CTO、优步(加拿大)总经理等在内的顶尖企业管理者和专业人士;成功举办UNIC商赛,获得来自PayPal(加拿大)的支持及赞助。
木兰国际电影节的核心团队不仅在高规格大型活动的策划和执行上表现一流,策展、编辑和设计能力亦十分出色。本电影节即为心怀好奇的观众阐释不同语境下大中华地区的社会及文化变革的窗口。
更多故事,就在未来。