Singing in the Wilderness
旷野歌声
CHEN Dongnan
98 minutes | 2021 | Documentary | Mandarin Chinese, A-Hmao Language | English Subtitles
Content Advisory: This film contains scenes of tobacco use.
4:00 PM, SUN, MAR 20
Innis Town Hall
Screening
To all patrons: In addition to wearing a mask while indoor, the venue also requires each patron to show a valid Ontario Vaccine QR Code and verbally answer some screening questions. The venue will be operating at ~50% capacity.
Limitation of Liability: Any public space where people come together produces a risk of exposure to the coronavirus (COVID-19). You voluntarily assume all the risks related to such exposure when attending our events.
After hiding in the mountains for a century, a Miao (an ethnic group in China) Christian choir is discovered by an outsider and becomes a national sensation. Two young Miaos and all the villagers must reconcile their faith, identity, and love with the hustle and bustle of the outside world.
Director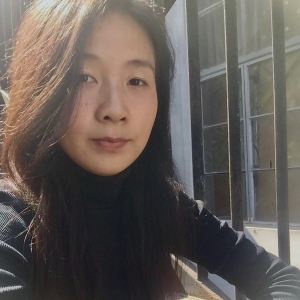 CHEN Dongnan's debut film, The Trail From Xinjiang, a profile of three pickpockets from China's far west, has been widely screened at festivals, universities, and museums worldwide. Sound of Vision, an experimental short following a blind man's exploration of New York was nominated for an Emmy award, premiered at Hot Docs, and broadcasted on PBS POV. Singing in the Wilderness, her first feature documentary, is supported by Sundance, DMZ, and FIRST International Film Festival Xining, among others. Dongnan is a graduate of the documentary program at New York University.
Credits
Director: CHEN Dongnan
Producer: CHEN Dongnan, Violet Du FENG, ZHAO Qi
Cinematographer: LI Jisong
Editor: CHEN Dongnan, Emelie Mahdavian
Sound: CHEN Dongnan
Music: Chad Cannon