An Elephant Sitting Still
大象席地而坐
HU Bo | 胡波
China | 234 minutes | 2018 | Fiction | Mandarin Chinese | English Subtitles
中国 | 234 分钟 | 2018 | 虚构 | 普通话 | 英文字幕
Berlin International Film Festival 2018 – FIPRESCI Prize, International Forum of New Cinema
2018 柏林国际电影节 – 影评人费比西奖(论坛单元)
Taipei Golden Horse Film Festival 2018 – Best Feature Film, Best Adapted Screenplay
2018 台北金马影展 – 最佳剧情片、最佳改编剧本
2:00 – 6:00 PM, SUN, JAN 27
Innis Town Hall
Screening
At a small town in northern China – YU Cheng sees his friend jump to death. High school student WEI Bu pushes YU's brother down a staircase. HUANG Ling, WEI's classmate, falls for the charms of a school official. WANG Jin, who helps WEI on his escape, is being pressured by his family to move to a senior home. In one day and on this very same day, they come to know that there is an elephant sitting still in the far north city of Manzhouli, and their lives become intertwined.
北方小城,青年于城(章宇)、少年韦布(彭昱畅)、少女黄玲(王玉雯)和老伯王金(李从喜) 分别得知满洲里动物园有一头席地而坐的大象。这一日间,他们的命运交相辉映。
Director 导演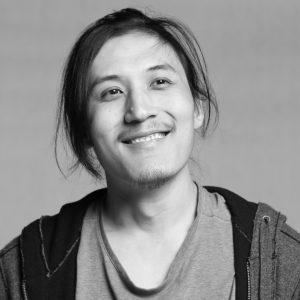 Born in 1988 in China, writer and director Hu Bo graduated from Beijing Film Academy in 2014 with a B.F.A. degree in directing. His short film Distant Father (2014) won Best Director at Golden Koala Chinese Film Festival, and Night Runner (2014) was selected by Taipei Golden Horse Film Academy. His debut feature An Elephant Sitting Still, which was then still in progress, was selected by the FIRST International Film Festival Financing Forum in 2016. In the following year, Hu Bo participated in FIRST Training Camp under the supervision of Béla Tarr, where he completed the short film Man in the Well. He has also written two novels Huge Crack and Bullfrog, both published in 2017.
Hu Bo took his own life soon after finishing An Elephant Sitting Still.

胡波,1988年生人,作家、导演,2014年本科毕业于北京电影学院导演系。他的短片《远隔的父亲》(2014)获得第5届金考拉电影节最佳导演奖,《夜奔》(2014)被台北金马电影学院选中。他的长片处女作《大象席地而坐》,还在筹备阶段时入选了2016年FIRST青年电影展创投会。2017年,胡波参加了FIRST训练营,在贝拉·塔尔的指导下完成了短片《井里的人》。他亦创作了两部小说《大裂》和《牛蛙》,均于2017年出版。
胡波在完成了《大象席地而坐》之后不久,结束了自己的生命。
Credits 演职员名单
Director 导演:HU Bo 胡波
Principal Cast 主演:ZHANG Yu 章宇、 PENG Yuchang 彭昱畅、WANG Yuwen 王玉雯、LI Congxi 李从喜
Screenplay 编剧:HU Bo 胡波
Cinematographer 摄影:FAN Chao 范超
Editor 剪辑:HU Bo 胡波
Production Designer 美术指导: XIE Lijia
Sound 音效:REN Yiming
Music 音乐:Hua Lun 花伦