PORTRAITS OF THE YOUNG 青年肖像
Artes Liberales
大学之道
CHEN Ceng | 陈层
USA | 52 minutes | 2018 | Documentary | Mandarin Chinese and English | English Subtitles | G
美国 | 52 分钟 | 2018 | 纪录片 | 普通话、英语 | 英文字幕 | G
Canadian Premiere 加拿大首映
5:00 – 6:30 PM, SAT, AUG 11
Innis Town Hall
Screening + Panel Talk
Premiered at the 2018 China Education Symposium at Harvard University, this documentary film explores the concept of "liberal arts education" and the perceptions of how international students from China feel about the liberal arts education system in the US. It brings a blend of interviews with professors, scholars, parents and students, discussing the academic challenges these Chinese students may face when they pursue higher education in the US.
《大学之道》以哈佛大学教育学院的毕业研究生为主要采访对象,展开了对博雅教育的概念和意义的探讨,并记录下了中国留学生在美国求学时面对的主要碰撞、在文化差异中的成长,以及他们在理念和视野上的变化。任何一位留学海外的中国学生,或许都能在采访分享中看到似曾相识的经历——那些如何找到自我、找到出路,以及怎样分辨善恶,又怎样做出选择的种种过往或如今。本片在2018年4月的哈佛中国教育论坛上举行首映,引起了教育学者、师生和家长的极大反响。
Director 导演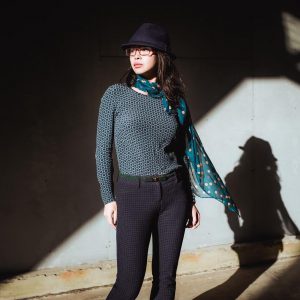 Dr. CHEN Ceng is an independent film producer and director, who used to do research on human milk at the Mass General Hospital and the Harvard Medical School. She holds a B.S. in chemistry from Nanjing University, and a Ph.D. from Washington University in Saint Louis.
Dr. Chen is active in science academies and societies back in China, and she organizes many academic writing workshops for graduate students majoring in science. Through running these workshops, she discovered common challenges faced by the students while she was inspired to learn more about liberal arts education as an approach to tackle important topics in one's life. Artes Liberales is her first feature documentary, and she "made this film for all the Chinese international students fighting to be successful in the US education system."
陈层,独立电影导演及制片人,哈佛大学医学院糖生物学项目博士后,本科毕业于南京大学化学化工学院,后于圣路易斯华盛顿大学获得博士学位。她在研究之外,自发利用回国时间,到中国各大高校及中科院各研究所举行科学写作讲座。正是在与研究生们交流英文写作遇到的困难当中,她逐渐地形成了对东西方语言及文化差异的系统性思考,并从通识教育和更广义的博雅教育中寻求答案。《大学之道》是她的首部纪录长片;她希望此片讨论的内容可以帮助中国留学生跨越文化障碍而找到自己的方向,也找到自己的幸福。
Credits 演职员名单
Director 导演:CHEN Ceng 陈层
Producer 制片人:CHEN Ceng 陈层、Joey JIAO 焦念韬、Starry ZHU 朱晓薇
Cinematographer 摄影: CHEN Ceng 陈层、LI Hongyi 李弘毅
Editor 剪辑:CHEN Ceng 陈层
Sound 音效:Jared AMBROSE、CHEN Ceng 陈层