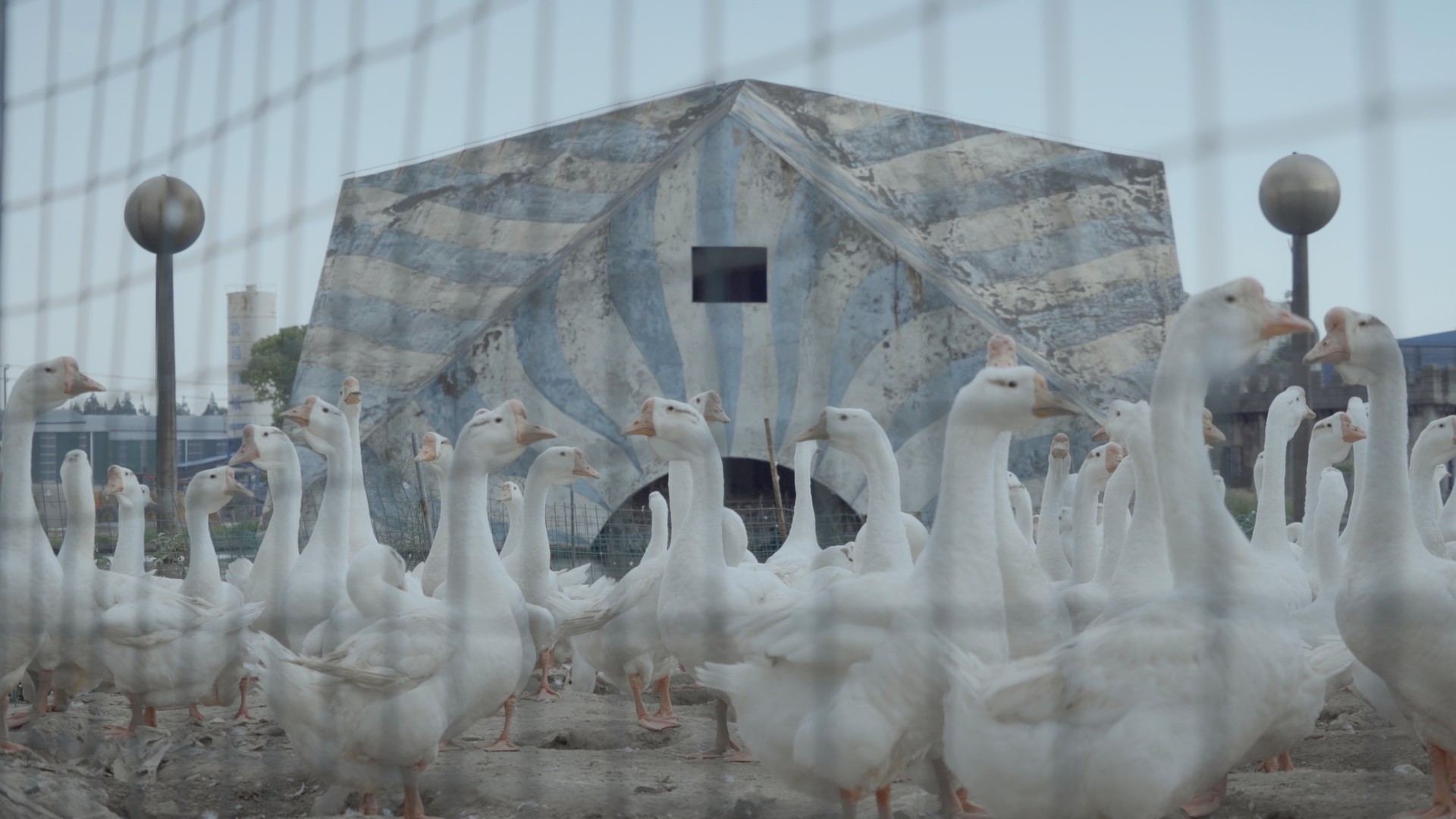 Parkland of Decay and Fantasy
灵与岛
ZHU Chenliang
104 minutes | 2022 | Docu-Fiction/Experimental | Mandarin and Italian | English Subtitles
Canadian Premiere
Content Advisory: This film contains tobacco use and disturbing content.
8:30 PM, SAT, AUG 12
Innis Town Hall
Screening + Zoom Live Q&A with Director
Nestled on Shanghai's Changxing Island, an amusement park that once thrived in the heyday of the 1990s has faded into obscurity. The man-made architectural ruins have turned into a haunting relic for some who linger in the past, and attractions to some others who are nonconformist outliers in pursuit of spirituality.
Director
With a heart to be mindless on the frontiers between fantasy and reality, fiction and documentary, cinema and moving images, ZHU Chenliang (b. 1991, Beijing, China) was a MFA graduate from the film directing program at California Institute of the Arts. In January 2021, he moved to an abandoned amusement park in China and spent ten months there in the community to develop his debut feature, Parkland of Decay and Fantasy. It was a process that constantly shifted between intuition and logic to let the story slowly emerge from the characters. The film had its World Premiere at CPH:DOX New:Vision Competition 2022 and its Asian Premiere at 16th FIRST International Film Festival (Xining, China). On October 10, 2022, Zhu was selected as one of the 25 New Faces of Independent Film 2022 by Filmmaker magazine. Currently, he is working on his second feature film, Controlled Act of Absurdity in Real de Catorce, Mexico.
Credits
Director

: ZHU Chengliang

Principal Cast

: CHEN An, SUN Jia, ZHANG Wenliang, QIN Moxiang, WANG Yongkang, HE Dingjiang, JIA Ruiming, JIA Guangyong, WU Yulu, JIN Youzhong, WU Xiaoqian, ZHU Chenliang

Producer

: ZHU Chengliang

Screenplay

: ZHU Chengliang

Cinematographer

: ZHU Chengliang

Production Designer

: ZHU Chengliang

Editor

: ZHU Chengliang

Sound

: LIU Qi

Music

: Jinsfake, ZHANG Wenliang, FEI Shi, Black Duck Trio, LIU Qi