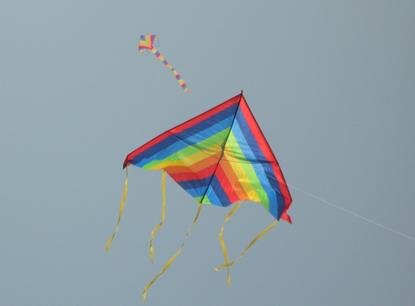 Queer China 'Comrade' China
誌同志
CUI Zi'en
60 mins | 2009 | Documentary | Mandarin | English Subtitles
Content Advisory: This film contains scenes of nudity, violence and tobacco use
24th Torino GLBT Film Festival—Best Documentary-Audience Award
3:00 PM, SUN, AUG 20
Innis Town Hall
Screening + In-Person Q&A with Director and Prof. Shana YE
Since the dramatic social reforms of China started in the 1970s, gender identity and sexual orientations are getting increasing public attention. Androcentrism and heterosexual hegemony are confronted with challenges from feminism and queerness. Sexual liberation and media representations of LGBT have been fumbling and stumbling their ways among opposition from diehard conservatives in the last 40 years.
Queer China 'Comrade' China aims to trace, document and review the topic of homosexuality in China from 1970s to 2000s, particularly those pivotal moments in the homosexual equal rights movement, such as the decriminalization and depathologization of homosexuality. Through interviews with more than 30 prominent figures in the Chinese LGBT community, this film provides a visual report of Chinese people's shifts in their perception and attitude towards LGBT community.
Director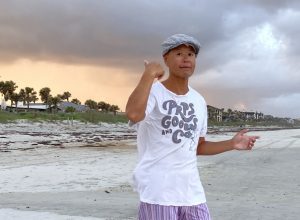 CUI Zi'en is a leading Chinese independent filmmaker, writer, and critic. He lived in Beijing for a long time and is now based in northern Florida. A trailblazing, internationally recognized queer filmmaker, CUI has written, directed and produced nearly two-dozen fiction and non-fiction films, notably Enter the Clowns (2002), The Old Testament (2002), Night Scene (2004), We Are the … of Communism (2007), and Queer China, 'Comrade' China (2009). A prolific writer and critic, his fiction and critical works include Travel in Film (1993), Peach-Colored Lips (1997), Uncle's Secular Life (2003), Pseudo-Science Fiction Stories (2003), Memories of Light and Shadow (2005), and Big Dipper (2012). He is also the Co-Founder of the Beijing Queer Film Festival.
Credits
Director

: CUI Zi'en (In Attendance)

Producer

: CUI Zi'en

Executive Producer

: GUO Yaqi, ZHU Rikun

Cinematographer

: YANG Jin, LI Ziqiang, FAN Popo

Editor

: YANG Jin, ZHANG Jun

Sound

: WANG Peng, YU Bo, MA Sai

Music

: Qiaoqiao