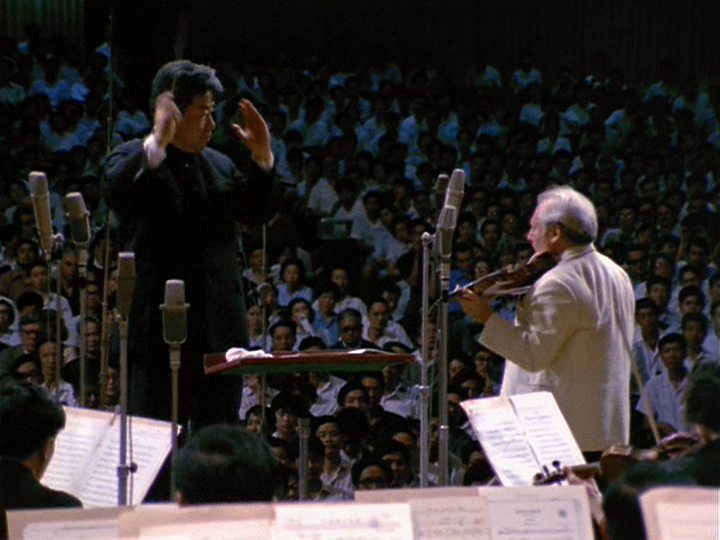 From Mao to Mozart: Isaac Stern in China
从毛泽东到莫扎特:小提琴家斯特恩在中国
Murray LERNER | 默里·勒纳
USA | 84 minutes | 1979 | Documentary | English and Mandarin Chinese | G
美国 | 84分钟 | 1979 | 纪录片 | 英语、普通话 | G

The 53rd Academy Awards – Best Documentary, Features
第53届奥斯卡金像奖 – 最佳纪录长片
2:45 – 4:45 PM, SUN, AUG 12
Innis Town Hall
Screening + Panel Talk
In 1979, virtuosic American violinist Isaac Stern accepted a state invitation to China. On this historic trip to Beijing and Shanghai, Stern happily exercised his "musical passport" to share the best of Western classical music with the people of China. Producer-Director Murray Lerner captured a kaleidoscope of experiences and encounters, and one could see from this documentary that the music education in China started to revive from the Cultural Revolution. With Stern's passionate performance and generous tutoring, Chinese musicians and conservatory students who focused merely on technicality, were able to grasp refreshing musical expressions and interpretations.
1979年,美国小提琴大师艾萨克·斯特恩受邀来华演出,制片人、导演默里·勒纳忠实地记录下了这次历史性的访问,和中国当时的音乐文化生活。在这段美丽的音乐之旅中,斯特恩不仅与"中国交响乐之父"、原中央乐团指挥李德伦大师等音乐家合作演出,更是毫无保留地向音乐学院的学生作出示范和指导。他以他的热情和慷慨给中国的古典音乐发展带来一股清风,至今影响着后人。2016年,上海交响乐团创办了以他命名的上海艾萨克·斯特恩国际小提琴比赛。
Director 导演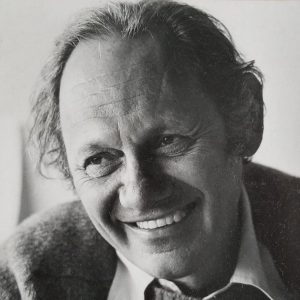 By the time Murray Lerner (1927–2017) graduated from Harvard University with a poetry degree, he had already co-produced and co-directed a full-length feature film, and helped co-fund the first film production society in the school's history. Lerner felt that film should be a unified art and taught himself every aspect of filmmaking.
Lerner was long involved in the music circles and his subjects have included Isaac Stern, Bob Dylan, Miles Davis and Leonard Cohen. He was also a pioneer of the popular 3D technology that is the industry standard today with the films Sea Dream and Magic Journeys.
当默里·勒纳(1927–2017)从哈佛大学拿到诗歌学位的时候,他已经联合制作并导演了自己的第一部电影长片,并帮助建立了学校历史上第一个电影制作社。他认为电影应该是一门统一的艺术;一切关于电影制作的事情都是他自学的。
勒纳长期与音乐圈关系密切,捕捉到了包括鲍勃·迪伦等人在内的著名民谣和摇滚乐手最具划时代意义的表演。同时,他还曾是3D电影技术的先锋,在为迪士尼乐园拍摄的电影里第一次使用了电脑动画、蓝幕等特效技术。
Credits 演职员名单
Director 导演:Murray LERNER 默里·勒纳
Executive Producer 执行制片人:Walter SCHEUER
Producer 制片人:Murray LERNER 默里·勒纳
Artistic Supervisor 艺术总监:Allan MILLER
Editor 剪辑:Thomas HANEKE