Girls Always Happy
柔情史
YANG Mingming | 杨明明
China | 117 minutes | 2018 | Fiction | Mandarin Chinese | English and Chinese Subtitles| PG
中国 | 117 分钟 | 2018 | 虚构 | 普通话 | 中英文字幕| PG
Canadian Premiere 加拿大首映
42nd Hong Kong International Film Festival – Golden Firebird Award, FIPRESCI Prize
第42届香港国际电影节 新秀电影竞赛 – 火鸟大奖、 国际影评人联盟奖

7:30 – 10:15 PM, SAT, AUG 11
Isabel Bader Theatre
Screening + Panel Talk
Girls Always Happy portrays a single mother living with her daughter in a Beijing hutong. Looking at the contemporary urban life with a novel perspective, Girls Always Happy represents the spectacle of mutual repulsion, hatred, and harm between a single mother and her daughter, and yet from their despair rises the power of tender love. The complexity indicates the unique observation and expression of the director YANG Mingming on female relationships.
影片以全新的视角面对当代城市生活,以"令人震惊的准确度"刻画了北京胡同中一对单亲家庭母女互相拒斥、仇恨、伤害的奇观,在绝望中折射出柔情的力量。
Director 导演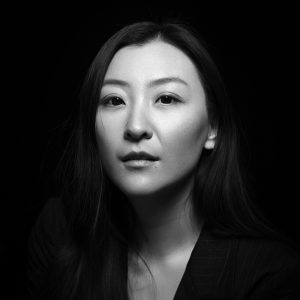 YANG Mingming was born in 1987 and graduated from National Academy of Chinese Theatre Arts. She directed, photographed, and starred in her short debut Female Directors, which showed her capacity to adopt subversive creative concept and photography skills, as well as her success to seamlessly suture hyper-real performance with the fictional plot. Female Directors marked the new creativity of young directors. It was one of the top ten Chinese independent films in 2012, and showcased in youth film festivals both home and aboard. In 2015, she edited YANG Chao's feature film Crosscurrent, which won the Silver Bear for Outstanding Artistic Contribution. Girls Always Happy is the first artistic feature written, directed and performed by YANG Mingming, with YANG Chao the executive producer, and YANG Jing the producer. It was selected in the Panorama of 68th Berlin Film Festival.
杨明明,生于1987年,毕业于中国戏曲学院。她导演摄影兼主演的短片《女导演》,以颠覆性的创作观念和拍摄手法,天衣无缝地将极度真实的表演和虚构剧情合为一体,代表青年导演的最新最酷的创造力,该片成为当年中国十大独立电影之一,席卷国内外各大青年影展。2015年间剪辑了杨超导演的剧情长片《长江图》,本片获得柏林电影节杰出艺术贡献奖。《柔情史》是杨明明自编自导,自演的首部长片文艺电影,该片入围了第六十八届柏林电影节全景单元。由《长江图》导演杨超任监制,杨竞任制片人。
Credits 演职员名单
Director 导演:YANG Mingming 杨明明
Principal Cast 主演:NAI An 耐安、YANG Mingming 杨明明
Producer 制片人:YANG Jing 杨竞
Screenplay 编剧:YANG Mingming 杨明明
Cinematographer 摄影:SHEN Xiaomin 沈晓闽
Editor 剪辑:YANG Mingming 杨明明
Co-Presented by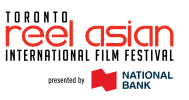 The Made by Women programme is funded by the Government of Ontario.