PORTRAITS OF THE YOUNG 青年肖像
I've Got a Little Problem
我有一个忧郁的,小问题
ZHANG Ximing | 张溪溟
China | 44 minutes | 2017 | Documentary | Mandarin Chinese | English and Chinese Subtitles | 14A
中国 | 44 分钟 | 2017 | 纪录片 | 普通话 | 中英文字幕 | 14A
North American Premiere 北美首映
3:00 – 4:30 PM, SAT, AUG 11
Innis Town Hall
Screening + Panel
Known for shooting nude photos of Chinese youth and his explicit representation of Chinese sexuality, REN Hang sought to photograph a group of nude models in the streets of Beijing. However, as always, his shooting plan received biased criticism and encountered problems with the law. Facing an ongoing battle with manic depression added inconceivable difficulty to an already troublesome existence. Ultimately, he ended his young life.
摄影师兼诗人任航有一个拍摄计划:在鼓楼大街上拍摄裸体模特。但是这似乎是一件不可能做到的事情。自拍摄裸体伊始,他就一直面临多方阻力,从被印刷厂老板诈骗的无处申诉,到被举报拍摄裸体让警察带走……而自高中开始,任航便展现出抑郁的苗头。当饱受抑郁困扰的任航决心完成一件极具艰难的作品时,他似乎遭遇了个人生活和创作的两重困境。
Director 导演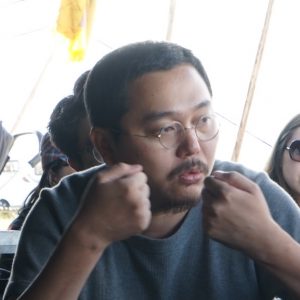 ZHANG Ximing, born in Liaoning, China in 1985, studied at Beijing Institute of Graphic Communication, where he became interested in documentary filmmaking. He dropped out of college and started his career by making documentaries and programs for televisions and websites.
张溪溟,1985年3月生于辽宁抚顺,北京印刷学院肄业。大学时代开始拍摄纪录片,曾为电视台、网站制作纪录片、节目等。
Credits 演职员名单
Director 导演:ZHANG Ximing 张溪溟
Producer 制片人:ZHANG Ximing 张溪溟
Cinematographer 摄影:ZHANG Ximing 张溪溟
Editor 剪辑:ZHANG Ximing 张溪溟