Lan Yu
蓝宇
Stanley KWAN
86 minutes | 2001 | Fiction | Mandarin Chinese | English Subtitles
4K Restoration Canadian Premiere
The 38th Golden Horse Awards
– Best Director, Best Actor, Best Adapted Screenplay, Best Film Editing

7 PM, FRI, AUG 19
Innis Town Hall
Screening
3 PM, SAT, AUG 20
Innis Town Hall
Screening
Meant merely as a diversion among his countless one-night stands, Handong's sexual relationship with a sensitive college boy turns unexpectedly into something deeper – and even a life-changing initiation. Undeterred by Handong's compulsive promiscuity and impulsive marriage, Lan Yu's devotion cannot escape its unforgiving fate. Superbly acted by Hu Jun and Liu Ye, Stanley Kwan's adaptation of an internet novel is a poignant portrait of a gay relationship filled with passion and deception, yearning and regret.
4K Restoration version for the film's 20th anniversary will be screened at our festival.
Director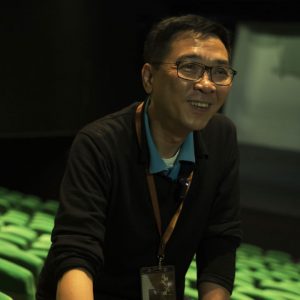 Born in 1957, Stanley KWAN graduated from the Hong Kong Baptist College with a degree in mass communications. He once landed a job at Hong Kong's Television Broadcasts Limited (TVB) before working as production assistant for Ann HUI and other Hong Kong directors. His debut feature, Women (1985), starring Chow Yun-fat, was a major box office success. As a key figure in the Hong Kong Second Wave, Kwan constantly explores the power of female protagonists and their romantic struggles with sympathetic eyes, and such directorial credits include Rouge (1987), Full Moon in New York (1989), Center Stage (1992), Red Rose White Rose (1994) and Everlasting Regret (2005). His latest film First Night Nerves (2018) was screened at our festival in 2019 as the Closing Night presentation. 
Credits
Director: Stanley Kwan
Principal Cast: HU Jun, LIU Ye, SU Jin,
Producer: ZHANG Yongning
Screenplay: Jimmy Ngai
Cinematographer: YANG Tao, ZHANG Jian
Editor: William Chang
Sound: WANG Xueyi
Music: ZHANG Yadong