Last Train Home
归途列车
FAN Lixin | 范立欣
Canada | 85 minutes | 2009 | Documentary | Sichuanese and Mandarin Chinese | English Subtitles | PG
加拿大 | 85 分钟 | 2009 | 纪录片 | 四川方言和普通话 | 英文字幕 | PG
The 22nd International Documentary Film Festival Amsterdam (IDFA) –
Best Feature Documentary
荷兰阿姆斯特丹国际纪录片电影节 – 最佳纪录长片
7:30 – 9:00 PM, SAT, AUG 11
Innis Town Hall
Screening
Chunyun, literally "spring transportation", is a hectic 40-day period around the Chinese New Year, with hundreds of millions of migrant workers travelling back home for family reunions. This mind-boggling "largest annual human migration on earth" is delicately captured in director FAN Lixin's Last Train Home. Fan takes a close-up of one single migrant family, the Zhangs. In 1990, Zhang and his wife left their young children to find work in the city, consoled by the hope that their wages would lift their children into a better life. But their dreams were shattered when their daughter, Qin, dropped out of school and became a migrant worker herself.
《归途列车》以"春运"这一众生相的话题为纽带,将镜头聚焦于从四川到广东打工的张昌华与陈素琴一家。十几年来,他们夜以继日地在工厂里做工,仅有春节时可与一双儿女团聚——见面总不免絮叨学习成绩与"不要像我们一样"的期盼。然而让他们心碎的是,女儿张琴毅然退学,前往广东打工……影片拍摄历时三年,从小家视角记录下了三次归途,为庞大的农民工群体绘出细腻侧写,也扑捉到2008年雪灾六十万人滞留广州火车站的震撼场面。本片曾获荷兰阿姆斯特丹国际纪录片电影节最佳纪录长片和两项艾美奖。
Director 导演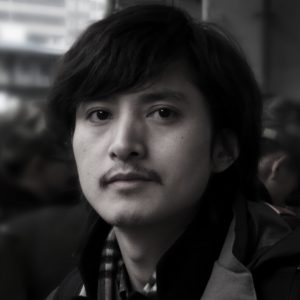 FAN Lixin was born in and grew up in China during times of modernization. Before moving to Canada, he worked as a journalist with the national television broadcaster China Central Television (CCTV), traveling the country and experiencing inequality caused by China's rapid economic expansion. As a result, he became a documentary filmmaker with a focus on social issues. Last Train Home is his directorial debut, which won the Best Feature Documentary at the International Documentary Film Festival Amsterdam (IDFA) and two Emmy Awards.

范立欣,出生于并成长于中国武汉。他曾是中国中央电视台的摄影记者,在中国各地工作时开始关注经济快速发展下的社会不平等问题。移民加拿大后,他成为了一位关注社会议题的纪录片导演。《归途列车》是他的导演处女作,获得了阿姆斯特丹国际纪录片电影节的最佳专题纪录片和两项艾美奖。
Credits 演职员名单
Director 导演:FAN Lixin 范立欣
Producer 制片人:Mila AUNG-THWIN 米拉·奥-特温, Daniel CROSS 丹尼尔·克洛斯
Cinematographer 摄影:FAN Lixin 范立欣
Editor 剪辑:FAN Lixin 范立欣、Mary STEPHENS 玛丽·斯蒂芬斯