Mad Fate 命案
ILLUME x MulanIFF Advance Screening
Mad Fate
命案
Soi CHEANG
108 minutes | 2023 | Fiction | Cantonese Chinese | Chinese and English Subtitles
73rd Berlin International Film Festival – Berlinale Special
47th Hong Kong International Film Festival – Opening film
7 PM, MON, JUL 24
Innis Town Hall
Post-Screening Live Zoom Q&A
with Casts from Movie
On a rainy evening, a fortune-telling master (LAM Ka Tung) tries to help a prostitute avert certain death, but fate has plans of its own. He arrives at the prostitute's home just a few minutes too late, watching her take her last breath while Siu Tung (Lokman YEUNG) stares at her corpse with creepy fascination. When he foretells that Siu Tung will soon commit murder, the Master believes that he has the power to change the inevitable. On the contrary, the veteran detective (Berg NG) who once sent Siu Tung to jail for brutally killing a cat believes that Siu Tung is a born psychopath whose bloodthirst cannot be stopped.
While Siu Tung becomes increasingly overwhelmed by his insatiable desire for murder, the Master puts his sanity on the line to change the course of fate. But is it possible to defeat the all-powerful force that paves life's path?
Director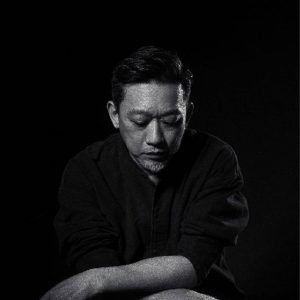 Soi CHEANG,  born in Macau in 1972, is a filmmaker, actor, and screenwriter. He made his directing debut with Our Last Days. His films have screened at numerous festivals: Motorway screened at Locarno Film Festival, SPL2: A Time For Consequences screened at Toronto International Film Festival and Accident was in competition at the Venice International Film Festival. His latest film, the black-and-white stylish thriller Limbo, premiered at the Berlinale and later earned him 14 nominations at the 40th Hong Kong Film Awards. His greatest commercial success, The Monkey King series, achieved total box office returns of over 440 million US dollars.
Credits
Director:

Soi CHEANG

Principal Cast:

LAM Ka Tung, Lokman YEUNG

Producer:

Johnnie TO, YAU Nai Hoi, Elaine CHU

Screenplay:

YAU Nai Hoi, LI Melvin

Cinematographer:

CHENG Siu-Keung

Production Design

: Bruce Yu, Cat Leung

Editor:

David Richardson, Allen Leung

Music:

Chung Chi-wing, Ben Cheung
ILLUME x MulanIFF Advance Screening