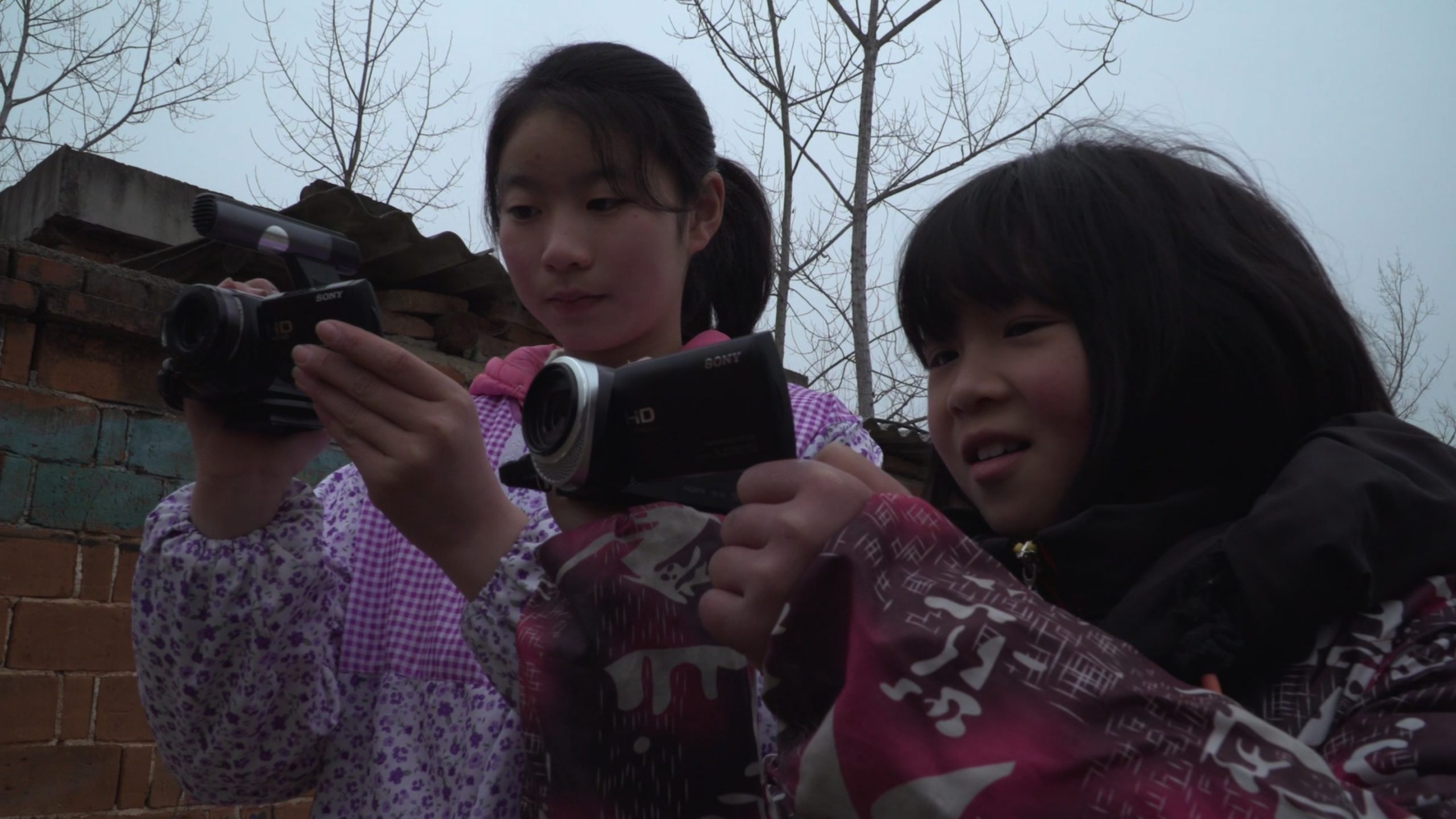 Self-Portrait: Fairy Tale in 47KM
自画像:47公里童话
ZHANG Mengqi
109 minutes | 2021 | Documentary | Hubei Dialect Chinese | English Subtitles
North American Premiere
2021 Busan International Film Festival – BIFF Mecenat Award
2022 Punto de Vista International Documentary Film Festival of Navarra –
Jean Vigo prize for Best Director, Youth Prize for Best Film

4:15 PM, SAT, AUG 13
Innis Town Hall
Screening
Mengqi takes us to see a "self-portrait" of her life in a village called "47km" (her grandfather's hometown in Hubei province). Incorporating performance art and installation art to create new cinematic semantics, her film departs formally from traditional documentaries. In a faithful and caring tone, the film magically captures growth in time, be it the process of building a blue house in the village, or the everyday blooming of the world observed by the village children, the visions of which seed the thoughts and imaginations that they express through paintings, dance, or DV cameras.
Director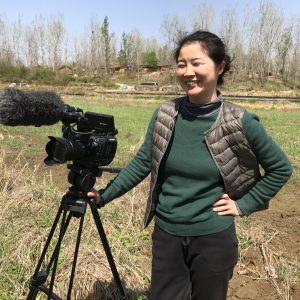 Born in 1987, ZHANG Mengqi is a filmmaker, choreographer and a founding member of the Folk Memory Project. She has made 10 feature documentaries, known as the "Self-Portrait series". Her films have been selected by YIDFF, Cinéma du Réel, Visions du Réel, etc, and won the "White Goose Award" at DMZ, "BIFF Mecenat Award" at Busan, "The Jean Vigo prize for best Director" and "The Youth prize for best film" at Punto de Vista. Her choreographic work was performed in Rencontres Chorégraphiques Internationales de Seine-Saint-Denis (France), ImPuls Tanz (Austria), Eurokaz (Croatia) and Künstlerhaus Mousonturm (Germany).

Programmer's Note
Aurthor: BO Ruochen
When most young people in China were fleeing the countryside to make a living in the city, our documentarian, ZHANG Mengqi, went back to the village of her grandfather, where she has now been living for over a decade. She calls this village "47km", and it is located near Suizhou City, Hubei Province. Like the modern "King of the Children", Zhang takes the kids in the village to draw, does yoga or dance with them and teaches them to use digital video to record the world as they see it. This year, she also intends to build a blue house in the village—it will not only be a place for her to live, but also a public space for all villagers to stop by to read, chat and relax.
We witness the whole process of the blue house being built—picking a location, designing a blueprint, and the actual construction of the house by the workers—like a fairy tale becoming real. We follow her arm and her body in front of the camera. A long, panning shot gives us ample time to imagine for ourselves what the house would look like should it exist. What would your blue house look like? Would it also have a crab-shaped cinema, a rocket-shaped library, and birds sending books over in the air? The children's fantastic expectations of the house are not deterred by their novice drawing skills.
The close-ups of the children give us an invaluable glimpse into their budding souls: they seem curious about the world that they are entering, while unafraid to express their thoughts or feelings. They exhibit a kind of courage and freedom fostered by Zhang's aesthetic education, needed by everyone, but rare everywhere. There is no hierarchy imposed on their images—we see the kids' footage spilling into Zhang's own, so that she is not telling their story on their behalf, but allowing their visions unfold directly for us. Similarly, each child's painting, no matter how inexperienced in technique, is given due respect and equal screen time.
This level of care and other-directed attention takes time to cultivate, but it proves to be incredibly rewarding. Ordinary moments—passers-by, roaming chicken, winter branches or the steam out of a boiling kettle—can become poetic and filled with immense possibilities any minute. Zhang uses performance art and installation art to explore the intimate and intricate relationships between image and feelings, representations and thoughts. The documentary attempts to realize that great ambition of cinema that is concerned with children—akin in spirit to Hani Susumu's Children Who Draw—to capture growth in time. The video of the girl as a six-year-old is juxtaposed against her body now, 10 years later, and we see the dialectic between identity and difference played out through the dances of light and shadow.
The cultivation of imagination and a discerning eye for the beauty in life should be one of the top priorities of our education. We might never be able to get out of the cave, but that is not the most terrifying. What is worse would be the complacency, indolence and willing self-deception of insisting on seeing the shadows on the wall as the things themselves and never trying to imagine an alternative.
In a personal video statement that Zhang made earlier this year, titled "Blue House", she reflects on her life and filmmaking during Covid quarantine: "all alone, I asked myself: am I afraid? Am I angry? Am I depressed? All I could do was to keep filming, just like I always did, in the past ten years." Thinking back on her "47km" series, she said, "I never thought my art, my beautiful movement, would have anything to do with the village, and my life would have anything to do with the village. But now, after 10 years, I'm still here in the village."
Imagination is hard work. But one might be able to find truth in it.
Credits
Director: ZHANG Mengqi
Producer: ZHANG Mengqi
Cinematographer: ZHANG Mengqi, FANG Hong, DING Qixuan
Editor: ZHANG Mengqi
Sound: ZHANG Mengqi