Xiao Wu
小武
Jia Zhangke | 贾樟柯
China | 108 minutes | 1997 | Fiction | Shanxi Dialect | English Subtitles | 16mm Film | PG
中国|108 分钟|1997|虚构|山西方言|英文字幕|16毫米胶片|PG
MON, AUG 12, 3:15 – 5:45 PM
Innis Town Hall
Screening
Fenyang, Shanxi Province – Xiao Wu and Xiao Yong both worked as pickpockets in their adolescence, but Xiao Wu comes to realize that their paths have diverged in the year 1997. Xiao Yong has become a model entrepreneur through cigarette trafficking, while Xiao Wu still practices his old trade with artisan-like devotion. Xiao Wu meets a club girl, Mei Mei, whom he thinks is the love of his life, but she disappears without trace. A prisoner of time, Xiao Wu is forever shackled to his past.
山西汾阳——小武和小勇年少时同为扒手,只是共患难的交情敌不住时代的洪流,到1997,命运分野。小勇摇身一变成了当地著名企业家,小武从电视上看到他结婚的消息才知道自己并未受邀请。小武在卡拉OK厅遇到梅梅,以为她是自己的一生挚爱,对方却突然不告而别。失意之余,他回到家乡,却感到自己再也回不去了,世界满是"无法阻挡的变化"。
Director 导演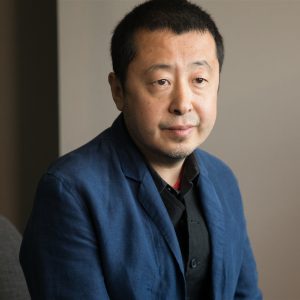 JIA Zhangke was born in 1970 in Fenyang, Shanxi Province of China. He graduated from Beijing Film Academy and made his first feature film Xiao Wu in 1998. Since then, he has been actively involved in filmmaking over China. His Still Life won the Golden Lion Award at the 63rd Venice International Film Festival in 2006. His latest feature, Ash Is Purest White, was selected to compete for the Palme d'Or at the 2018 Cannes Film Festival. In 2017, Jia, together former Venice festival head Marco Mueller, launched the Pingyao Crouching Tiger Hidden Dragon International Film Festival in his home province.
贾樟柯于1970年出生于中国山西省汾阳市。他毕业于北京电影学院,并于1997年拍摄了他的处女作《小武》。从那时起,他就一直积极地在中国各地进行电影创作。他的《三峡好人》在2006年的第63届威尼斯国际电影节上获得金狮奖。他的最新作品《江湖儿女》入围了2018年戛纳电影节的主竞赛单元。2017年,贾樟柯与前威尼斯电影节主席马克·穆勒一起在他的家乡推出了平遥卧虎藏龙国际电影展。
Credits 演职员名单
Director 导演:Jia Zhangke 贾樟柯
Principal Cast 主演:Wang Hongwei 王宏伟(出席)、Hao Hongjian 郝鸿建、Zuo Baitao 左百韬
Screenplay 编剧:Jia Zhangke 贾樟柯
Cinematographer 摄影:Yu Lik-wai 余力为
Production Designer 艺术指导:Liang Jingdong 梁景东
Editor 剪辑:Lin Xiaoling 林小凌