Being & Becoming—Negotiable Identities Group Exhibition
Many have said to me, "through films, I see myself"—so often that I cannot even be sure if I have uttered these very words. As sentences like this usually go, they burst out from us at the height of our emotions, be it after some enchanting images or a deeply provoking monologue.
Yet after the tide of emotions wanes, as all tides must, and we lay our soul bare, exposed and once more cursed with non-negotiable sobriety, questions would surface: What exactly did I see through films? Is myself, my true, unvarnished self, so easily seen?
Too often, our proclamations of "seeing myself" are self-indulgent gazes into vanity. In our entranced pretence of "staring at the abyss", we have simply looked into a mirror. And what a scene that is—if only our filtered, algorithmically-enhanced selfies could see, they would surely blush.
For no "seeing myself" could ever come from some definite, comfortable, set-menu style answers—just as our favourite personality tests could reveal precisely little about ourselves. Yet one's obsession, or blind faith in those tests certainly brings some interesting questions that would shed light on one's state of being.
It seems that, questions, not answers, are my only hope at shattering my vanity and possibly reaching at my being. And honest, brutal questions they must be-could I truly be honest? Could I uphold even the tiniest bit of justice when truly none is watching and I have everything to gain from not? Have I ever truly loved?
Only in the loneliness, the flaming agony, could I ever get a glimpse of me. Only through the negative space carved out by questioning, could my identity and being exist and breathe.
And with all these surely superficial yet the best we could get at questioning, the MulanIFF team and Emerging Young Artists, our long-time collaborator, will jointly present the Being and Becoming—Negotiable Identities Group Exhibition this November.
We ask the ultimate, impossibly grand question of "Who am I?" to several outstanding emerging artists. Through their artistic responses, we hope that you could ask more questions, questions about yourself, and ourselves—for in this Sisyphean battle we are in, who are we, if not comrades in arms?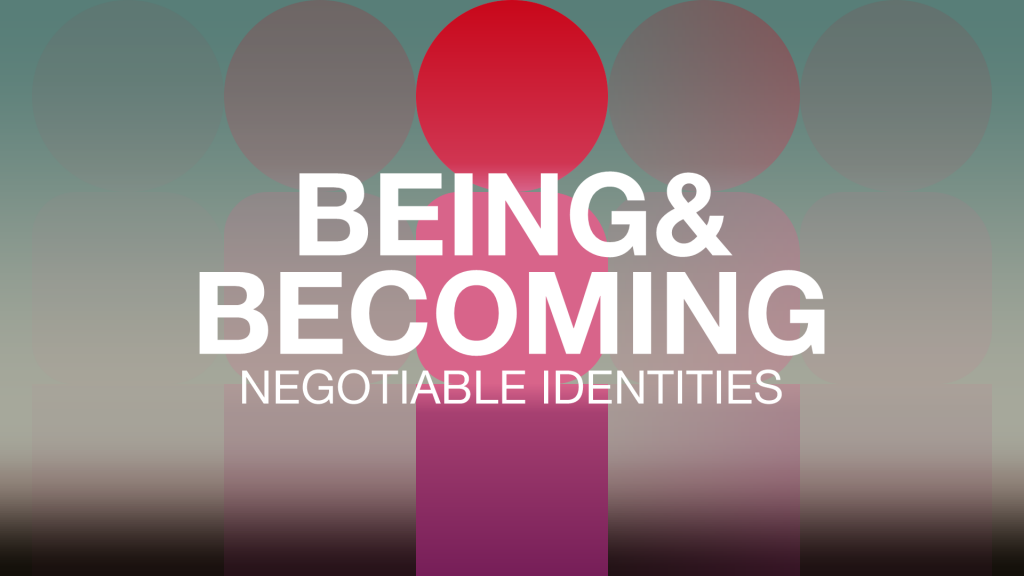 Being & Becoming—Negotiable Identities Group Exhibition
12PM – 6PM, November 17 – 29
Trinity Square Video, Unit 121, 401 Richmond St W
Grand Opening will be held 6PM to 9PM, on Thursday November 17, with several exhibiting artists in-attendance.
Free admission. Stay tuned for more details.