LILI VS. LEVIATHAN | 莉莉对利维坦
Meili
美丽
ZHOU Zhou | 周洲
Taiwan, China | 88 minutes | 2018 | Fiction | Mandarin | English Subtitles | 14A
中国 台湾|88 分钟|2018|虚构|普通话|英文字幕|14A
Canadian Premiere 加拿大首映
Meili is an ill-fated girl. She was abandoned by her parents and has a complicated relationship with her sister and brother-in-law, who are constantly harassing her for money. In order to get away from it all, Meili wants to follow her girlfriend LI Wen to Shanghai. But LI Wen has other plans and leaves Meili behind. Meili meets new friends and gets new job opportunities, but more deceptions are to come.
《美丽》基于真实案例,摄于长春。年轻女孩美丽(池韵),命运从来待她比纸薄。姐姐不育,当年设计让自己的丈夫强奸还在青春期的美丽,致使她诞下一女,而后又常常缠着她索要抚养费。美丽原本计划着与同性恋人一起去上海,向工作的洗衣店打听请假时却先一步被老板辞退,而与此同时恋人却以公司规定为借口在临走前抛下她独自离开。好不容易找到新工作后,姐姐和姐夫又阴魂不散,仿佛要彻底吸干美丽的血。唯一能给她些许慰藉的好朋友要离开长春,她热烈盼望归来的恋人满嘴谎言……彩云易散琉璃碎,当美丽跌入尘埃,她多么想将非生命的一切都击溃!
《美丽》是导演周洲的处女作长片。美丽这个角色的挣扎及努力似乎从来都得不到回报。本片的主角及编剧池韵凭借着她出色的演出获得了第12届FIRST青年影展竞赛的最佳演员奖。
Director 导演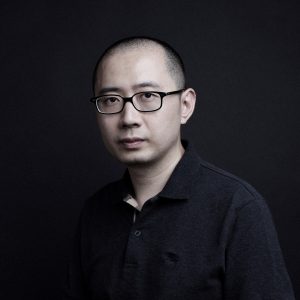 ZHOU Zhou was born in Anhui, China in 1984. He has been a critic
and editor for many years. He currently serves as a script consultant
for Jiaying Film. Meili is Zhou Zhou's first feature film, it got three
nominations and one Award at the 12th Xining IFF (Best Performer).
Credits 演职员名单
Director 导演:ZHOU Zhou 周洲
Principal Cast 主演:CHI Yun 池韵