Smokers Die Slowly Together
然后
ZHENG LU Xinyuan | 郑陆心源
United States | 12 minutes | 2017 | Fiction | English, Mandarin and Romanian | Chinese Subtitles | PG
美国 | 12 分钟 | 2017 | 虚构 | 英语、普通话、罗马尼亚语 | 中文字幕 | PG
Canadian Premiere 加拿大首映
Shanghai Queer Film Festival – Best Director
上海酷儿影展 – 最佳导演
The smell of cigarette smoke, and that of love, linger in the memories of a lesbian couple, who spend their last day together.
初夏,一对同性爱人,她们抽着烟聊着天,百般无聊地等,往日种种仿佛在眼前。
Director 导演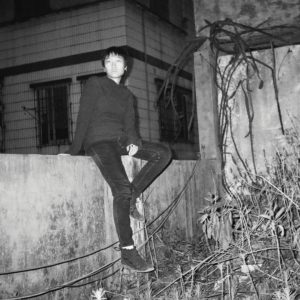 Born in Hangzhou, China, ZHENG LU Xinyuan is a writer and director. She earned her BA from the Communication University of China in 2013 and MFA in Film Production from the University of Southern California in 2017. Her short films have been to Tribeca Film Festival, China's FIRST International Film Festival Xining, Bi-City Biennale of Urbanism/Architecture, China Independent Film Festival and Shanghai Queer Film Festival. She has also held photography exhibitions and co-written two books. Currently she is working on her debut feature The Cloud in Her Room.
郑陆心源,杭州人,2013年本科毕业于中国传媒大学,2017年获得南加州大学电影制作硕士。2018年,她入围了FIRST青年电影展训练营,导师蔡明亮。个人短片曾提名FIRST最佳短片,入围中国独立影展,参与纽约翠贝卡电影节,获上海酷儿影展、杭州金荷奖最佳导演。现正拍摄长片处女作《她房间里的云》。
Credits 演职员名单
Director 导演:ZHENG LU Xinyuan 郑陆心源
Principal Cast 主演:Maria Dinulescu、ZHENG LU Xinyuan 郑陆心源
Producer 制片人:Anne H. Lann、Léopold Dewolf
Screenplay 编剧:ZHENG LU Xinyuan 郑陆心源、Léopold Dewolf
Cinematographer 摄影:Jenna Bryant、Vishnu Perumal
Editor 剪辑:Luke Haskard
Production Design 美术指导:ZHENG LU Xinyuan 郑陆心源
Sound 音效:Eric Han