Rail
无声轨
DUAN Guochen | 段国琛
China | 15 minutes | 2018 | Fiction | Mandarin | English and Chinese Subtitles | PG
中国|15 分钟|2018|虚构|普通话|中英文字幕|PG
Canadian Premiere 加拿大首映
SAT, AUG 10, 1:30 – 4:00 PM
Innis Town Hall
Screening With
My Dear Friend (106 min)
Screening + Panel Talk
The adult world twists a little girl's natural sense of trust and love, and innocence and cruelty coincide in her dealings with a friend.
大人的世界扭曲了一个小女孩与生俱来的对信任和爱的感受,天真和残忍在她与朋友的玩耍中共生。
Director 导演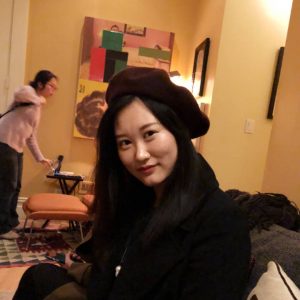 Born in Jinan, Shandong Province, DUAN Guochen is a writer-director. She graduated from the business program at Syracuse University, and she worked in the banking industry prior to making films. From 2016 to 2018, she wrote and directed four short films, and crewed on many others. She is soon going to pursue her Directing MFA at Columbia Chicago College.
段国琛,山东济南人,编剧、导演,热爱影像艺术,慢热而诚挚。毕业于美国雪城大学商学院,回国后进入银行业,后于2016年开始自编自导短片,作品包括《暗夜行路》《集市》《归来》等。即将就读于芝加哥哥伦比亚学院艺术硕士项目,导演方向。
Credits 演职员名单
Director 导演:DUAN Guochen 段国琛
Principal Cast 主演:ZHAO Yihang 赵依航、LI Aonan 李澳楠、HUANG Peixin 黄沛鑫、DONG Xuequn 董学群
Producer 制片人:DUAN Guochen 段国琛
Screenplay 编剧:DUAN Guochen 段国琛
Cinematographer 摄影:Chris SONG 宋悦鑫