Source
泉
Rox LI Kexin | 李可心
China | 9 minutes | 2019 | Fiction | Sichuanese Mandarin | Chinese and English Subtitles | G
中国|9 分钟|2019|虚构|四川方言|中英文字幕|G
International Premiere 国际首映
Hearing about a UFO being spotted, a woman seeks to temporarily escape from her loveless, unhappy marriage with a cheeky motorcyclist who gives her a ride.
莲花湖有不明飞行物出没,一个郁郁寡欢的女人在听闻后,搭上了陌生男人的顺风摩托车。
Director 导演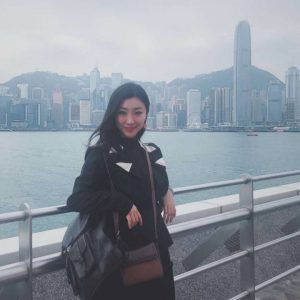 Born in Hunan Province, China, Rox LI Kexin grew up in Beijing and Guangdong Province and graduated from the University of the Arts London – London College of Communication, directing pass-way. Her short films CLOWN A (2013) and The Guest (2014) were both publicly showed at the British Film Institute. After graduation, she worked as a director for China's CCTV4 "Homeland Dreamland" program. In recent years, she has volunteered for many international NGOs and has cooperated with Discovery, ErgengTV and the Travel Channel to make documentaries.
李可心出生于湖南,成长于北京和广东,毕业于英国伦敦艺术大学伦敦传媒学院电影系,导演方向。她导演的电影短片《CLOWN A》(2013)和《The Guest》(2014)均在英国电影协会展映过。毕业后,她曾就职于中央电视台中文国际频道《远方的家》栏目组,任编导。而近年来,她常在国际非政府组织做志愿服务,亦和探索频道、二更影视、旅游卫视等机构合作拍摄了许多纪录片。
Credits 演职员名单
Director 导演:Rox LI Kexin 李可心
Principal Cast 主演:DENG Lingcangyue 邓零苍玥、YE Xiangde 叶祥德
Producer 制片人:WANG Xudong 王旭东
Screenplay 编剧:Tim WONG 王庭、Rox LI Kexin 李可心
Cinematographer 摄影:XU Kuncai 徐坤财、Tim WONG 王庭
Editor 剪辑:Tim WONG 王庭、Rox LI Kexin 李可心