Love Will Tear Us Apart
无情游
LIU Zhou'anqi
18 minutes | 2023 | Fiction/Experimental | English | English and Chinese Subtitles
Canadian Premiere
Zoom Live Q&A with Director
Content Advisory: This film contains scenes of tobacco use.
On a transcendental night, a nihilist young man grasps at the last chance to save his failing relationship from persistent poverty and frustration.
Director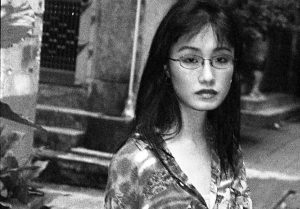 Currently living in New York, LIU Zhou'anqi is a director, screenwriter, production designer, and still photographer from Changsha, China. She is a visual storyteller who focuses on individual survival and destiny through poetic imagery. She holds degrees in MFA Directing concentration from Columbia University and BA in Screenwriting from Beijing Film Academy.
Credits
Director:

LIU Zhou'anqi

Principal Cast:

Derek Jones

Producer:

WU Hongwei

Screenplay:

LIU Zhou'anqi

Cinematographer:  

Michael CONG

Production Designer:

LIU Zhou'anqi, LIU Ke, GAO Wenting

Editor:

Meredith ZHANG

Sound:

Meredith ZHANG

Music:

Emmanuel Schalit, GUO Zhiming, HUANG Jun

Colorist:

Charles GAO